Expertise
Smart objects: Why choose a SIM card connection?
Less costs and call-outs, real-time information, worldwide coverage and more...Take a look at the benefits of M2M SIM cards.
In September 2016, ARCEP estimated that there were almost 11 million M2M SIM cards being used in France to "communicate with remote equipment".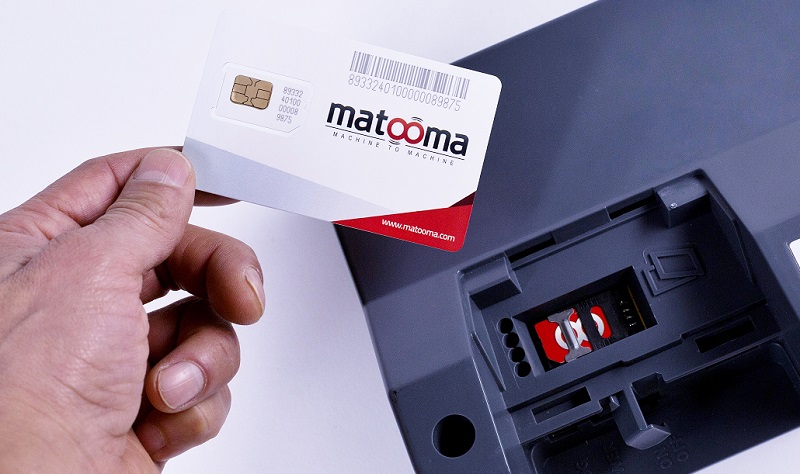 Here we take a look at some of the advantages of SIM card connections.
Shorter response and installation times
One of the main advantages of using m2m SIM cards is the fact that they can connect automatically to a GSM network once activated.
This feature means that it takes less time to install a device, less work is required – meaning that call-out charges are lower – and productivity is optimised. It also means that cards can be pre-loaded into units during manufacture.
What's more, the option to solder the cards in, coupled with their durability in extreme conditions – such as high and low temperatures and vibrating environments - make them the perfect connectivity solution for manufacturers and industrial operators.
Real-time data transmission
SIM cards can be used for data, SMS and voice communications, as well as being able to transmit data in real time.
This is an advantage of using the mobile network, especially for remote assistance and security, as it means that emergency alerts can be sent almost instantly (for example, if there's a break-in on an industrial site, an elderly person has a fall, or a problem is detected with a lone worker).
Theoretically, the maximum speed is 384 Kbps on the 2G network, 42 Mbps on 3G and 223 Mbps on 4G.
"The speed of transmission depends on the network latency," explains Matooma CEO Frédéric Salles. Although latency is higher in 2G networks and lower in 3G and 4G, it's not enough for people to actually notice it".
Read more: Eurotech: the onboard calculator specialist
Worldwide network coverage
Standardised French and international norms mean that mobile networks offer worldwide coverage and devices can communicate across vast distances – even from one country to another.
This is primarily due to hundreds of thousands of relay antennae installed around the world (we currently have about 160,000 of them in France).
In areas where there aren't enough ground antennae (sparsely populated areas, out at sea, etc.), data transmission over the network is still supported by a communications satellite connection.
Reliable connection with multi-operator SIM cards
Unlike single-operator SIM cards which only connect to one operator's network, multi-operator SIM cards will look to connect to the best network available to them at any given time.
What's more, in the event of a failure or interruption on the main network, the card will look to connect to the second-best network available.
This system helps to ensure service continuity, which is a significant plus point in sectors such as health or security.
Multi-operator SIM cards are also beneficial to companies working in border regions, as SIM cards will be able to connect to a network in the neighbouring country if it's a better quality than the domestic equivalent – all without roaming or overage charges.
Read more: Bluelinea: multi-operator SIM cards for connecting remote assistance devices