Bluelinea: working toward connected healthcare
Bluelinea is making a name for itself as a leading actor in the deployment of connected devices in healthcare establishments in the French market. Created in 2006, today the company equips more than 500 specialised institutions such as hospitals, nursing homes, and maternity wards.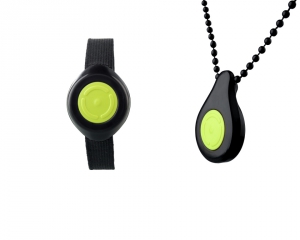 Connected solutions for helping the elderly
Due to the success of its system that prevents against baby theft in maternity wards (BlueTag), since 2010, the company has decided to broaden its services to seniors. In fact, Bluelinea has been focusing in particular on connected services specifically for elderly people in order to support them at each stage of the aging process, both at home or in healthcare establishments.
Multiple-operator SIM cards for connecting remote assistance devices
In order to connect the remote assistance devices installed in their customers' homes, Bluelinea decided to use MatooCard, our multiple-operator SIM card. "With Matooma, we are clearly positioned in the 'remote assistance' sector". "The benefit of using MatooCards is really the multiple-operator solution, not having to wonder what area the customer lives in and which operator's SIM card you should give them. We don't have to worry about that issue", explains David Guyard, Innovation and Services Director at Bluelinea.

The GSM network to compensate for the end of the PSTN
Following Orange's announcement to end the Public Switched Telephone Network (PSTN), the questions arises of what kind of network will be used as a replacement to connect remote assistance terminals. For David Guyard, the PSTN has rather significant advantages: "It doesn't depend on a power supply, so communication on the network rarely breaks down. The end of the PSTN poses a problem for us". The GSM network is therefore one of the existing solutions that has numerous advantages: possibility of remote access, limiting technician trips, quick installation, etc. "We are currently favouring GSM. It is must easier to install a GSM receptor: it is configured at our offices, we verify that it functions well in terms of mobile reception, and we send it to the customer, who just needs to plug it in. It's also a cost savings on our end because we are going to propose to customers that they install the equipment themselves. That avoids having to send someone on site".
Company information
Founded in 2006 by Alexis Westermann and Laurent Levasseur, Bluelinea was born of the merging of various companies in order to offer its services in the field of healthcare and elderly support."Historically, Bluelinea was positioned with a transverse vision of connected devices for healthcare. Today, the focus is clearly on elderly people in order to support them during the various stages of aging by provide them with services that are adapted to their limitations and what they have difficulty doing", explains David Guyard, Innovation and Services Director at Bluelinea.
Website : bluelinea.com