Expertise
How can you best manage your M2M SIM cards remotely?
Despite rapidly becoming an important part of our daily lives, the Internet of Things (IoT) is still a recent and constantly evolving phenomenon. That's why now is a good time to launch your IoT project.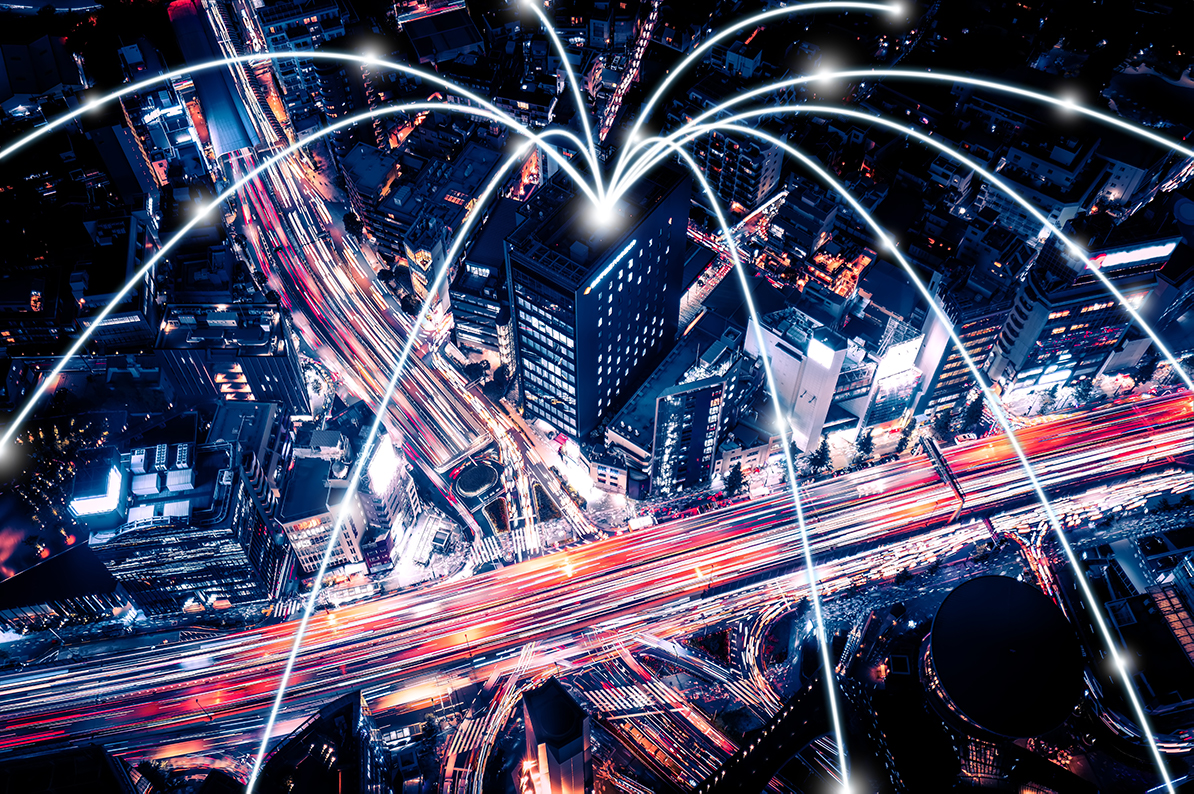 Whether you are a manufacturer, integrator or installer of connected objects, your time and your budget are invaluable. And, if you want to launch your connected objects successfully, you must choose an M2M SIM card with reliable connectivity and effective management service. How can you best manage your M2M SIM cards remotely? Let us offer you some advice.
Manage all your M2M SIM cards via an online platform
When you undertake an IOT project, your number 1 ally is the management platform for your M2M SIM cards. By using one single connectivity management platform, you will have your own personal account from which you can manage all your SIM cards and remotely monitor your connected objects, giving you control over them.
How can you use the online platform to manage your M2M SIM cards?
The platform has multiple activity fields:
Manage your orders online. That way, if you want to order one or more SIM cards from different operators, you can do so from a single platform.
Manage your stocks online. Similarly, the platform gives you visibility of your stocks. You will know when to order new cards and you will be able to carry out an inventory analysis: how many SIM cards do you have in your inventory? How can you optimise the sharing of SIM card consumption within your inventory? etc.
Monitor your consumption online. You will be able to track data usage and will even receive alerts to better monitor it. Using this information, you will be able to remotely enable your SIM cards, cancel them or put them on standby and analyse your activity: how much consumption (voice, data, SMS) was used in a chosen period? How many times was a certain connected object used in a chosen period? etc.
Receive a single invoice for all your SIM cards, online. A good management platform makes management of your M2M expenses more straightforward. Whether you have single-operator SIM cards, multi-operator SIM cards or both, you will have overall visibility of individual expenditure on all your cards by referring to a single invoice.
Customise administration and reading of data. Manage user accounts tailored to the business process and to the organisation of your activity, use customisable filters to visualize only the elements that are useful to you and avail of APIs to integrate the platform's functionalities into your information system

Manage all your M2M SIM cards with the assistance of a permanently available IoT expert
What is important to realise is that you can use the management platform model to remotely monitor all your M2M SIM cards. But, as in any IoT project, you will more than likely come across unforeseen strategic or operational problems and will need expert help in finding quick solutions. Therefore, you must be in a position to contact an expert specialist in M2M and in various IoT sectors throughout the lifespan of your project.
For example, as a property and people security specialist, if one of your connected objects is not working properly, it is vital that you can contact a reactive expert who knows the sector, to help you find the source of the problem (SIM or associated device) and provide a quick solution.
Frédéric Salles, Founder and CEO of Matooma: "We are here, first and foremost, to understand your business and your requirements, to certify the technical & economic feasibility of your project and to provide you with the most appropriate solutions."
See the testimonial of ALMAS INDUSTRIES on their collaboration with Matooma in the deployment of their DOC connected cardiac defibrillators in ten European countries
The remote management and monitoring of your M2M SIM cards is also an excellent way of expanding internationally. This has been the experience of ALMAS INDUSTRIES, a group specialising in property and personal security and one of Matooma's customers for more than six years.
Julien Veron, CEO of EDEN INNOVATIONS, a subsidiary of ALMAS INDUSTRIES, testifies today to the success of their connected cardiac defibrillators in ten European countries, an international expansion challenge that he decided to accept with the help of Matooma. The two main reasons for choosing Matooma were the permanent risk analysis of the product and the speed of introduction of SIM cards in France and the other target countries.
Julien Veron, CEO of EDEN INNOVATIONS, a subsidiary of ALMAS INDUSTRIES: "At the time, Matooma's offer gave me a multi-operator solution, immediately operational in France and in the foreign countries we were aiming for, and provided a technical response to a product function problem".
The company declares that they have found the right M2M solution: "By choosing the right provider, we have avoided a negative impact on our business model," states Julien Veron. It is currently offering an innovative product and a complete and complementary service to its local and international customers. "In other words, we are providing them with the cardiac defibrillator and all its related connectivity services: remote maintenance, remote monitoring connection and a link to a contact person if required," he adds.

Some points to remember:
The world of IoT is expanding rapidly and constantly evolving. Also, the choice of M2M SIM card provider to connect your objects is pivotal but consideration should also be given to the related services. Being able to manage your SIM cards properly means you optimise your time and your costs and even streamlines international expansion, if that is your objective. So, how do I manage my M2M SIM cards? Let us offer you some advice:
Consider using one single management platform for all your M2M SIM cards;
Make sure you have direct contact with an expert team for the lifespan of your IoT project;
Read the testimonial of ALMAS INDUSTRIES who chose Matooma to roll out their DOC connected cardiac defibrillators using multi-operator M2M SIM cards in Europe and then in France.
If you would like to know more about this subject, you can also read our article on the 3 criteria to consider when choosing the right M2M SIM card provider.