Event
Matooma, named official sponsor of 3RD connected conference
Matooma Named Official Sponsor of 3rd Connected Conference, at global event dedicated to the convergence of industry and the Internet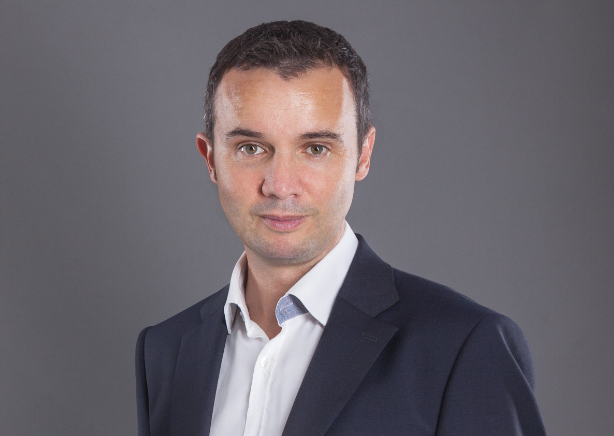 Paris - Monday, 15 February 2016 – The Connected Conference today announced that Matooma, a key enabler in connecting and managing connected objects, will be a title sponsor of the 3rd annual event that showcases the convergence of the industry and internet. Matooma which provides technology to facilitate and automate logistics, financial and communication flow, is a fast growth player in the IoT and M2M space, having recently announced 150% growth in 2015 and a partnership with Telefonica.
In addition, conference organizers announced that SigFox, the sole supplier of a global communication services dedicated to the Internet of Things, will sponsor the event's Start-up Village, where more than 150 startups such as Craft.ai, Hardware Club and Indiegogo will preview their innovations.
During 3 days, from 25 to 27 May 2016, at CentQuatre in Paris, the Connected Conference will host 150 industry leaders, entrepreneurs, inventors, researchers, is also supported by such prestigious partners as Analog Devices, Atmel, Bosch, Cea Leti, Daytona, EBV Elektronik, NXP, oN Semiconductor, STMicroelectronics, Texas Instruments and Valeo.
Featured speakers will include:
Frédéric Salles, CEO, Matooma

Ryan Holmes, CEO, Space VR

Luke Iseman, VC, Y Combinator

Olivier Hersant, CEO / Co-Founder, Actility

Gillles Schnepp, CEO, Legrand

Kate Drane, Senior Director of Tech Outreach, Indiegogo

Barbara Belvisi, Partner / Founder, Hardware Club

Matt Turck, VC, FirstMark Capital • Elsa Bembaron, Journalist, Le Figaro

Damien Licata, Journalist, Le Parisien
Connected Conference is organized into 5 themed half-days which will cover important topics related to trends in the convergence of industry and internet, including:
"From A to B in the 21st Century" - intelligent transport & mobility - in partnership with Mov'eo and VeDeCoM

"Connected Cities" - in partnership with the City of Paris

"New Rules of Manufacturing" - in partnership with the EMC2 pole and the WE Network cluster

"Hardware VC & Investment" - in partnership with C4 Ventures, Y Combinator, Point 9 Capital

"Research Projects" in the service of new technologies and applications - in partnership with the IERC
In 2016, Connected The 2016 edition of the Connected Conference will once again a truly connected home. This 100 square meter space in the middle of the exhibition area will allow visitors to discover and experience innovative applications of connected objects, from a remotely searchable refrigerator to a bed that prevents snoring to improve sleep.
Connected Conference is organized by the Rude Baguette, the first English language news website in France dedicated to innovation in high tech, and also creator of the events HIRE and Paris Founders Event, and Europa Organisation, a leader in the organization of international congresses and exhibitions. More information on Connected Conference can be found here http://connectedconference.co.
Useful Information:
Connected Conference 2016
May 25-27, 2016
Le CentQuatre - 5 Rue Curial – 75019 Paris
Sessions will be held in English and French translations will be made available.
Fees and Registration:
Reduced-access pass to the exhibition hall, vertical stage, networking areas and official party only: 30€ for 1-day pass
Full-access Ticket to all conferences, VIP events and networking lounge: 99€ for 1-day/150€ for 3-day pass
http://connectedconference.co/register